Having trouble choosing an electrician and don't know what to look out for?
Unfortunately not all electricians are the same, a reason for choosing one electrician over another can be price – but be careful a cheaper hourly rate can cost you dearly. You are better off choosing your electrician on quality and service. Check with your friends and see who they have used or check on line reviews. When on the phone ask what testing they will do – testing of electrical work is all most more important than the electrical work itself. Testing ensures that the work meets Australian standards and will not cause you any head aches down the track. You can find some more information about testing here . You should receive and appointment time you can work with at Just-In Time Electrical we give you an appointment time with a half hour window, sure things don't always line up on the day but we will call you and let you know. Any tradesman should leave your house as tidy or tidier than when they arrived. All our trucks are equipped with clean boots, drop sheets and vacuums.
Author:
Justin Czarkowski
About:
Justin Czarkowski is the director of the the local electrical contracting business Just-In Time Electrical. He has 20+years experience in the electrical industry. Justin keeps up to date with changing requirements by being an active member of the electrical industry.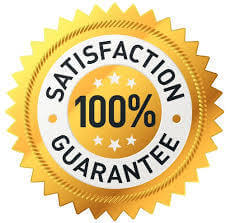 YOUR LOCAL SPARKY
5 YEAR WORKMANSHIP
TIMELINESS
CLEANLINESS