Brisbane Air Conditioning
Air Conditioning Cleaning
An air conditioner is a big investment usually between $1500-$4000 including installation. It is important to protect this investment to ensure that you get the max life out of the unit. Some people are diligent in cleaning the filters located behind the front panel, but most are not especially tenants! When operating the air conditioner acts as a air filter for your house catching all the fine dust, fur and contaminants. These clog the filter also enter the cooling system rapidly. Once the contaminants start settling on the fins of the condenser and the fan barrel they start to build up and due to the water that is present from condensation they start to grow mould and bacteria. This causes two issues:
the mould and bacteria is harmful to you and your family causing sickness and asthma.
the build up stops airflow and reduces the cooling capacity of the air conditioner causing the unit to work harder and harder causing unnecessary wear and tear and heat.
What to do?
Clean the filters under the front flap regularly (once a month). Then at least every 6 months get the unit cleaned and serviced by a trained professional. If the filters are kept clean by the occupant then the professional clean will cost less as the build up should not be as bad. (cleaning should be done prior to and just after Sumner September and February.
Signs your air conditioner needs a professional clean:
It is not cooling/heating like usual It is making unusual operating noises
Smells of mould or mildew
Dripping water Ice/water being blown out of head unit
Making abnormal noise
What is a Professional clean/service?
A professional clean and service by Just-In Time Electrical has two levels depending on the condition of the unit these include the following:
A professional clean and service by Just-In Time Electrical two levels depending on the condition of the unit these include the following:
Basic clean/service ($120+gst for first unit subsequent units $55+gst):
Check outdoor unit
Check for damaged parts
Check operation of fan outdoor
Check for leaking refrigerant oils/gas (visual only)
Clear area's around air intake
Check drain
Check operation of indoor unit
Check temperature change
Check and clean filters
Check and de-odorise coils
Check operation of remote control
For units that are mouldy and require the heat unit to be stripped down – coils and fan barrel to be pressure washed:
Full strip down and clean $235+gst for the first unit and subsequent units $170+gst)
Check outdoor unit
Check for damaged parts
Check operation of fan outdoor
Check for leaking refrigerant oils/gas (visual only)
Clear area's around air intake
Check drain
Check operation of indoor unit
Check temperature change
Check and clean filters
Check and de-odorise coils
Check operation of remote control
Strip down internal unit
Pressure clean coils and fan barrel
Deoderise coils
Mould treatment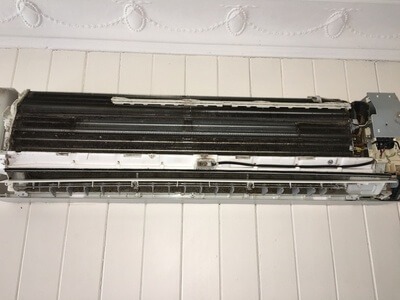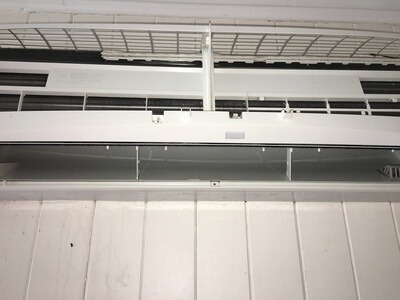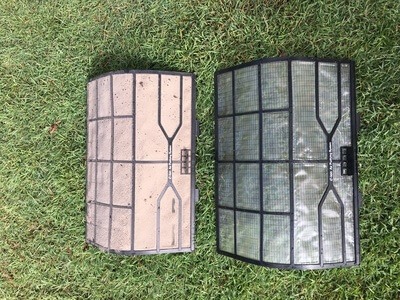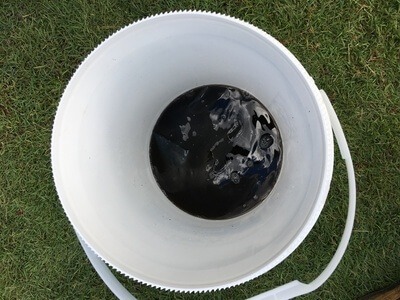 YOUR LOCAL SPARKY
5 YEAR WORKMANSHIP
TIMELINESS
CLEANLINESS